Description
Geekvape B60 (Aegis Boost 2) Pod Mod Kit is the new boost with new tri-proof, Stunningly leakproof design. Intelligent working modes by AS-Chip. A fresher look with 0.96-inch LED curved display. A safer carry with A-lock. Features a 2000mAh integrated battery, max 60W output, 5ml Geekvape B60 (Aegis Boost 2) pod, and preinstalled 0.2ohm coil. Its popularity is on another level thanks to the Output Buck-boost Tech for constant and stable output. It is further leakproof due to its top airflow design, and the airflow enters via side inlets. It has a 5ml large e-juice capacity, coupled with the Geekvape B series coil, which will ease your nicotine addiction when utilizing nic salt or freebase e-juice. Featuring a 0.96-inch LED curved screen and its AS chip 3.0, it owns a SMART Mode to automatically adjust the most suitable output. Aegis Boost 2 is designed for high-quality performance and durability when it comes to its IP68 rating and A-lock (Accidental Press Protection Lock).
Features:
1. Top Airflow Leakproof Design
2. Powered By AS Chip
3. IP68 Rating
4. 0.96 inch LED Curved Display
5. Brand-new UI
6. 2000mAh Built-in Battery
7. A-Lock
Brand: Geekvape
Unit: 1 Set
Output Power: 5W-60W
Maximum Output Current: 20A
Maximum Output Voltage: 7.5V
Power Display: Battery icon on the screen
Charging Port: Type-C Port
Resistance Range of Cartridge: 0.2 ohm - 2 ohm
Battery Specification: Built-in 2000mAh battery
Display Screen: 0.96 inch, TFT color screen
Operating Temperature: 0C - 45C
Storage Temperature:-20C - 60C
Relative Humidity: 10%RH70%RH
Cooling Mode: Natural cooling
Package: Gift Box
Each set contain:
1pc Mod
1pc Pod (5ml)
1pc Coil Tool
1pc USB Cable (Type-C)
2pc Geekvape B Series Coil (Pre-installed: 0.2ohm 50-58W,Spare Coil: 0.6ohm 15-25W)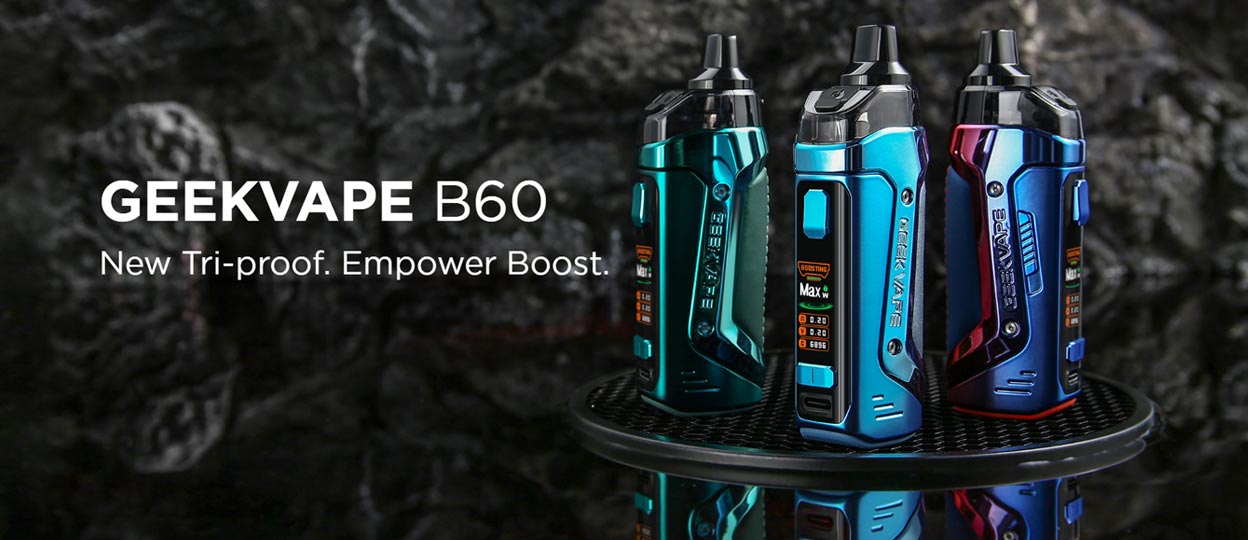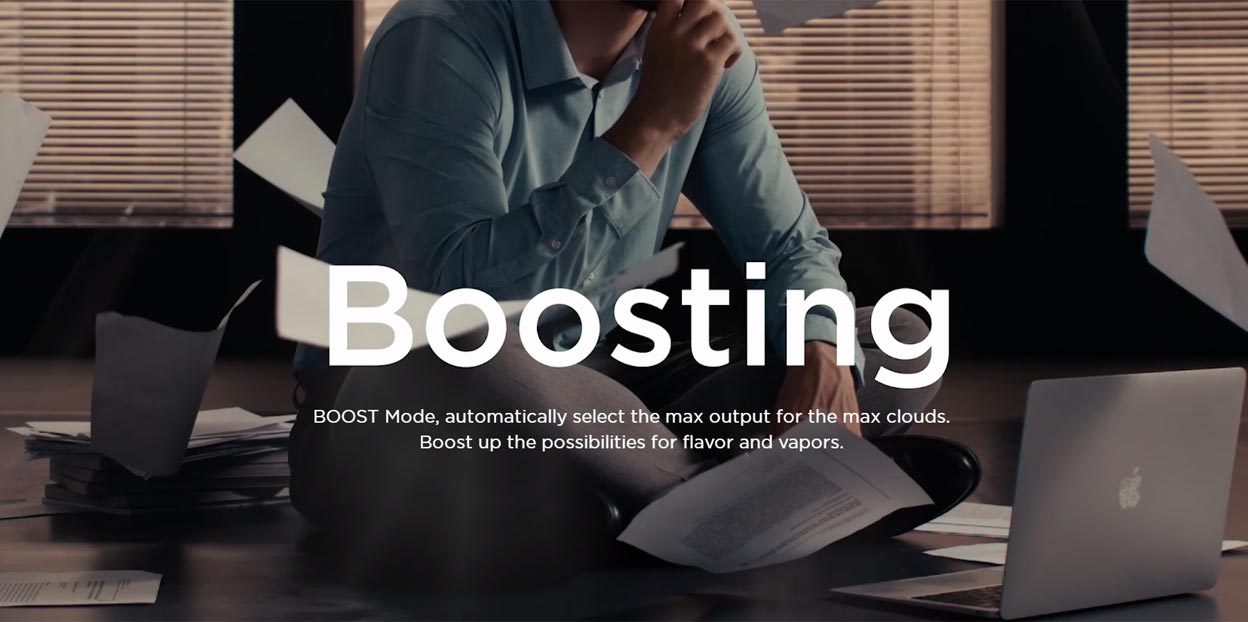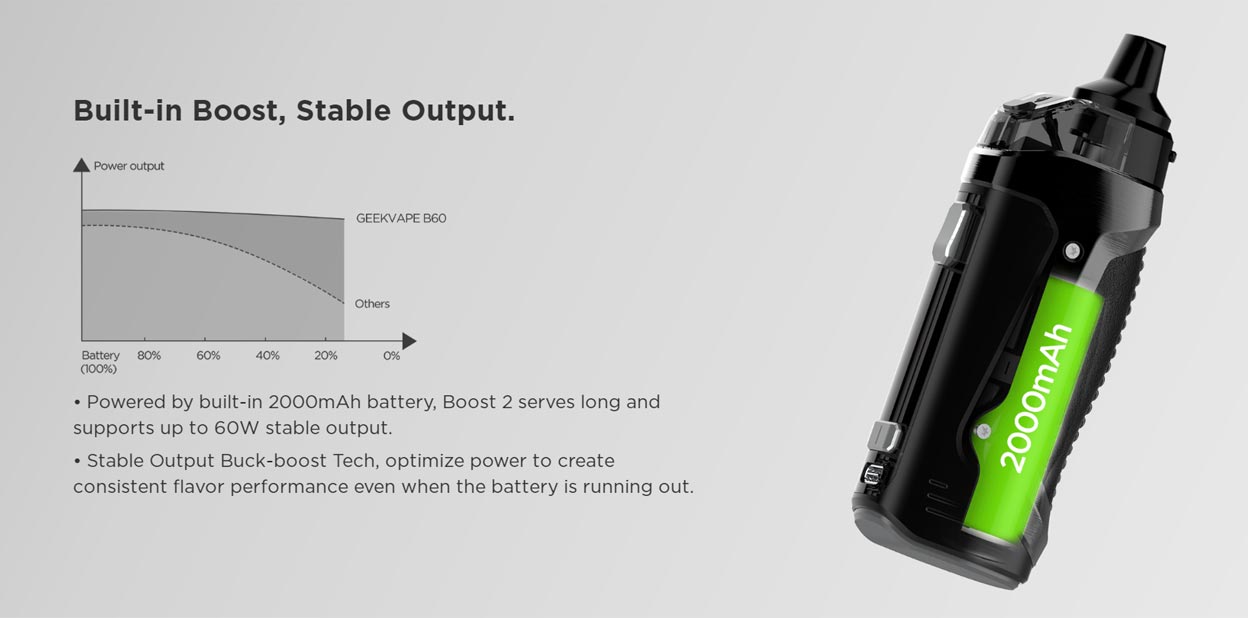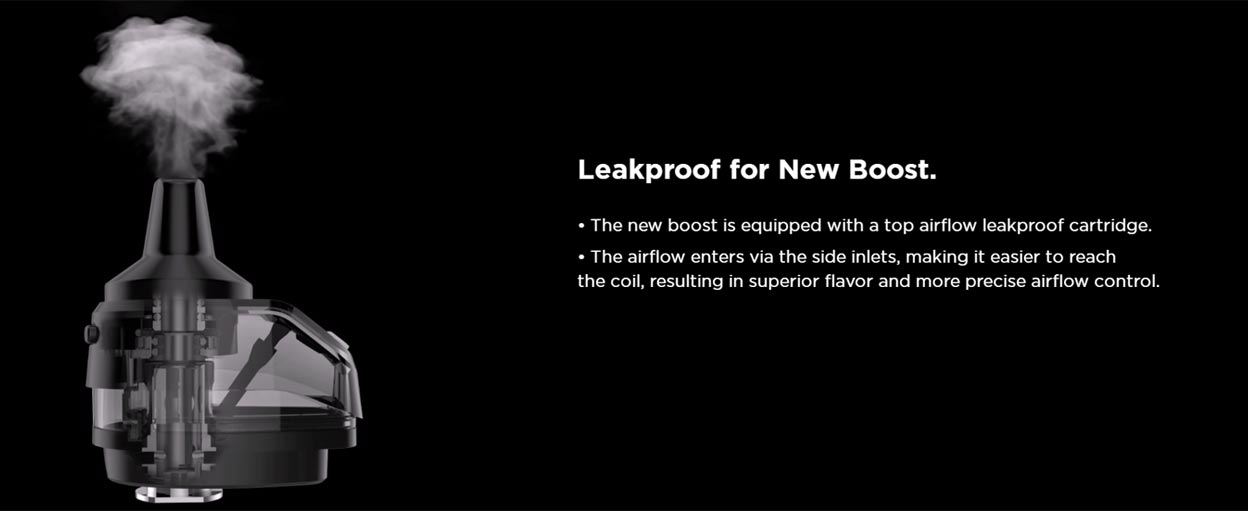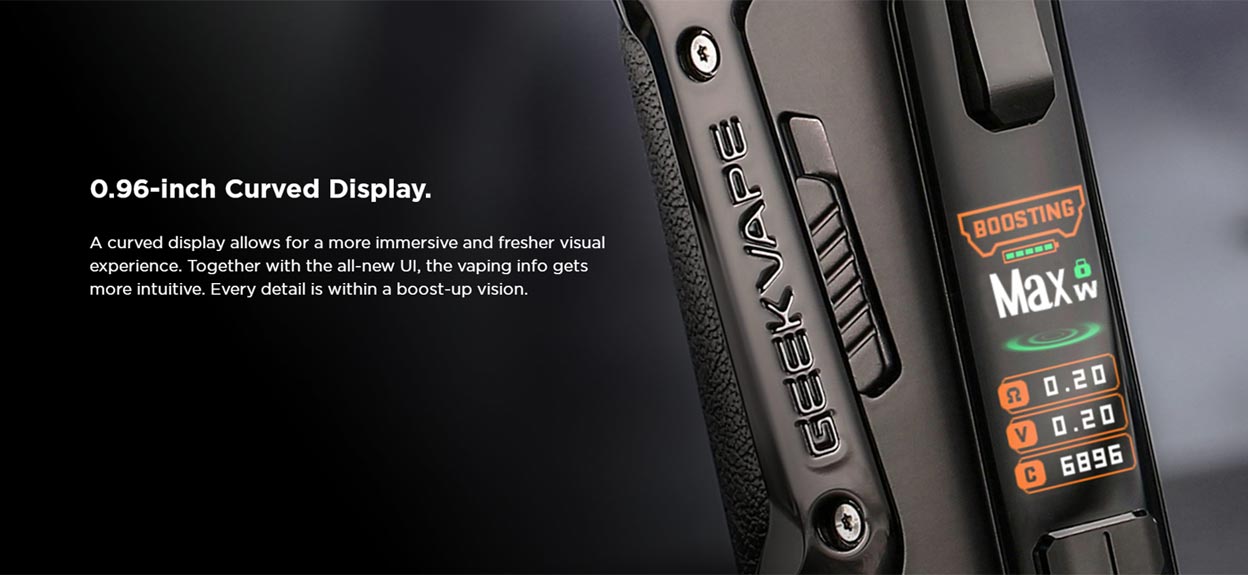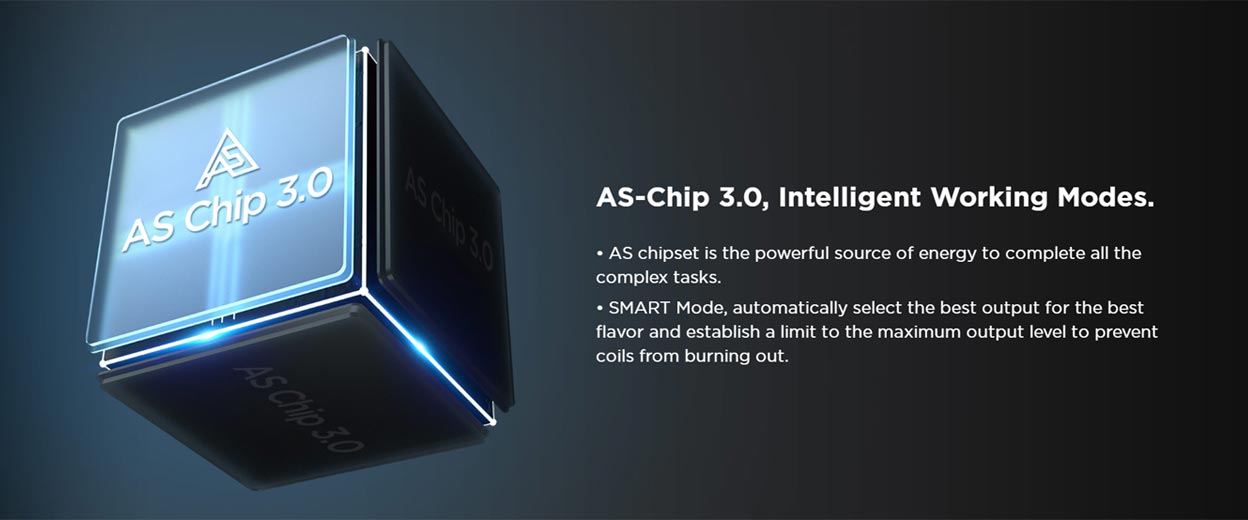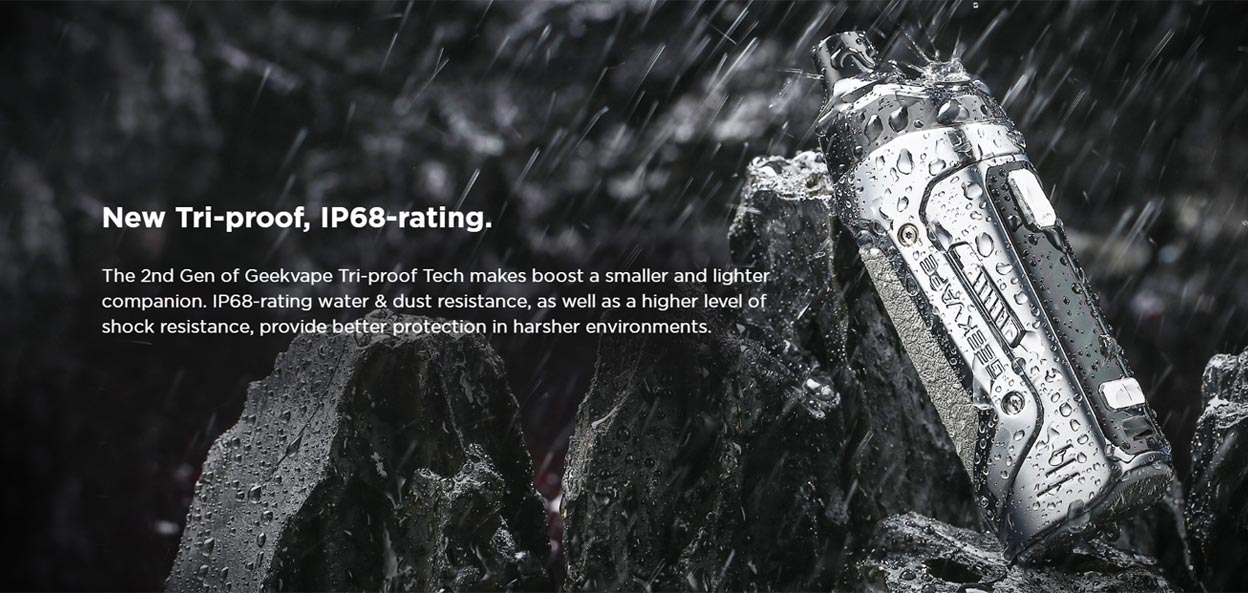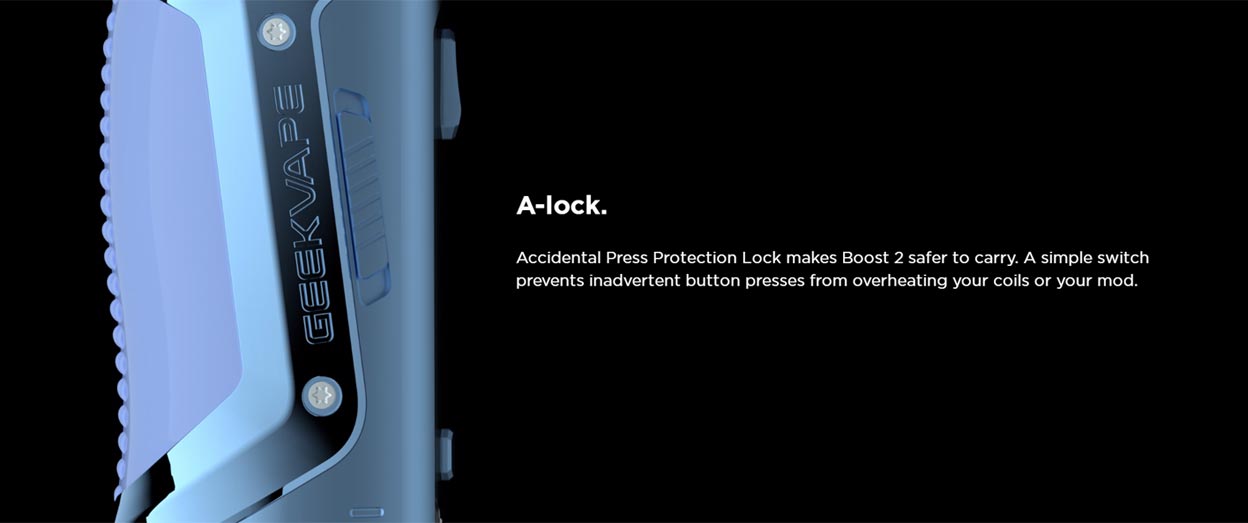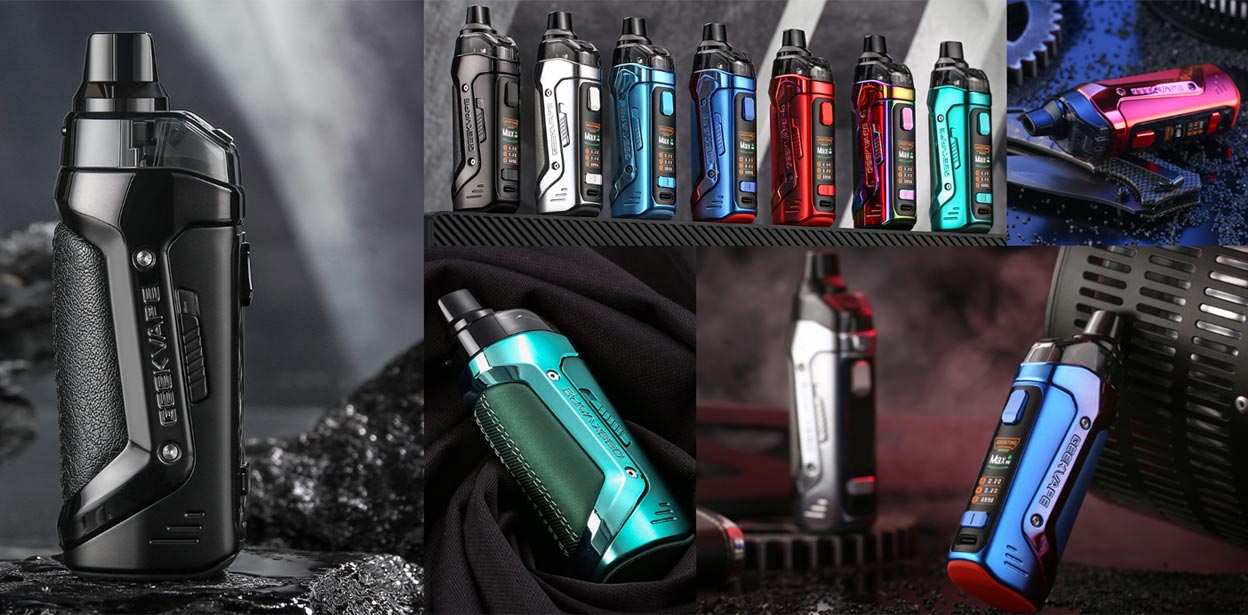 Payment & Security
Your payment information is processed securely. We do not store credit card details nor have access to your credit card information.