Description
Aspire Zelos Nano Starter Kit is an elegant kit that uses a sizeable 2ml vape juice capacity. Associated with its top filling system, it is convenient to refill and is fairly uneasy by any potential leaking. The pod meticulously considers the mellow flavor and a striking throat hit when you are vaping according to its bottom airflow that is adjustable. Playing with Nautilus coils that contain BVC 1.8ohm Mesh, 1.0ohm, and Mesh 0.7ohm Coils, it delivers advanced and upgraded tastebuds.
When it comes to the crafted pod, Zelos Nano is equipped with a 1600mAh internal battery with a type-c port of 1A. It takes adjustable wattage, which is a benefit to deliver awesome results with a wide range of different concentrate types between 9W and 15W. In terms of its auto wattage detection mode coupled with a high-quality Aspire ASP Chipset, it is intelligent to determine the optimal output wattage based on the coil's resistance. Because of its construction and functionality, Zelos Nano will gain a well-known reputation in the market. Whether you try it, it is perfect for your vape kit collection.
Features:
1. 2ml Vape Juice Capacity
2. Top Filling System
3. Adjustable Bottom Airflow
4. BVC 1.8ohm Mesh, 1.0ohm and Mesh 0.7ohm Coils
5. 1600mAh Internal Battery
6. Auto Wattage Detection Mode
7. High-quality Aspire ASP Chipset
Brand: Aspire
Unit: 1 Set
Body Material: Aluminum alloy
Battery Capacity: 1600mAh built-in battery
Charging: Type-C 1A
Output Mode: VW/Bypass
Output Wattage Range: 13W/14W/15W(1.0ohm); 9W/10W/11W(1.8ohm)
Supported Resistance Range: 0.5-3.0ohm
Continuous Resistance Range: 10s
E-juice Capacity: 2ml
Airflow: Bottom adjustable airflow
Filling System: Top filling
Tank Dimension: 19*56.7mm (Include the drip tip)
Coil Resistance: Nautilus mesh coil 1.0 ohm, Nautilus BVC coil 1.8 ohm
Package: Gift Box
Each set contain:
1pc Aspire Zelos Nano Mod (1600 mAh)
1pc Aspire Nautilus Nano Tank (2ml)
1pc Aspire Nautilus Mesh Coil 1.0ohm (preinstalled)
1pc Aspire Nautilus BVC Coil 1.8ohm
1pc Spare Glass Tube
1pc Type-C Cable
1pc O-rings Pack
1pc User Manual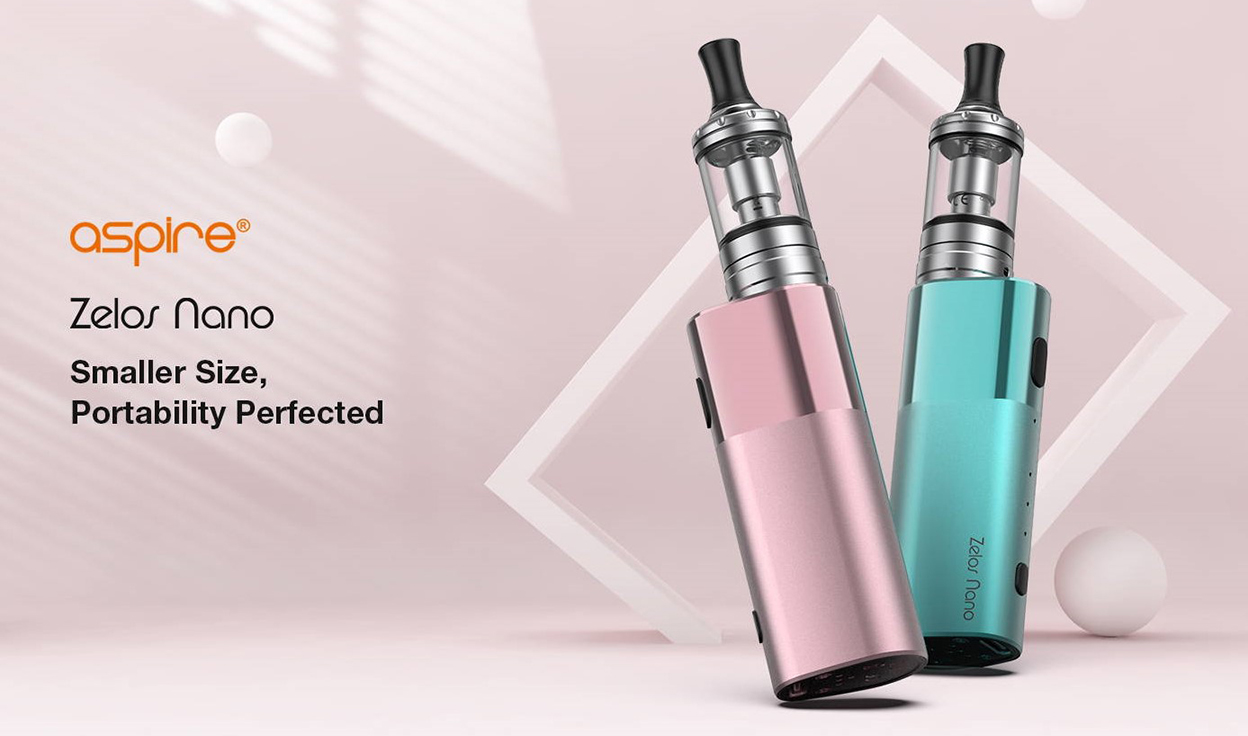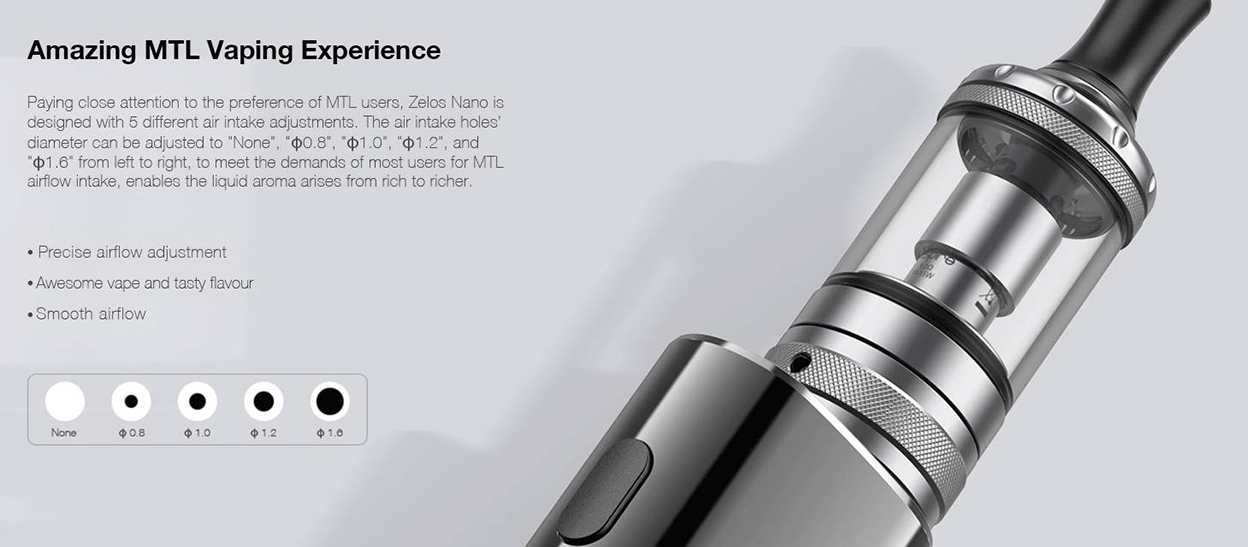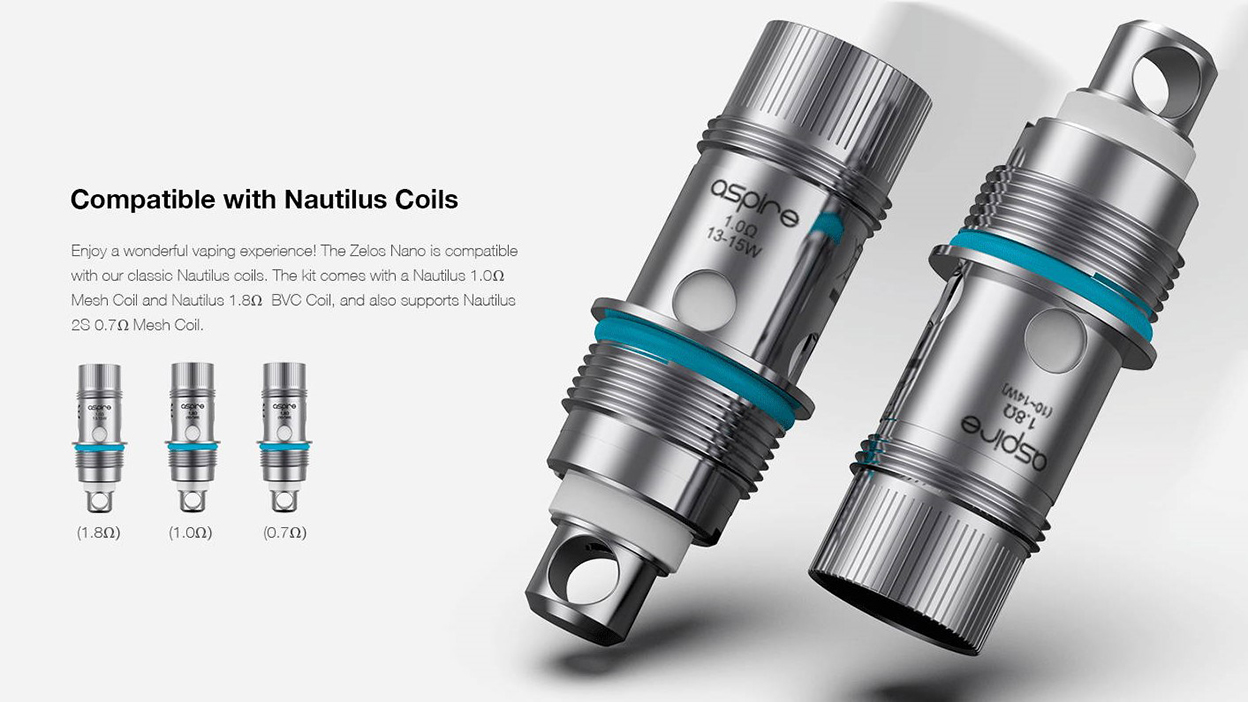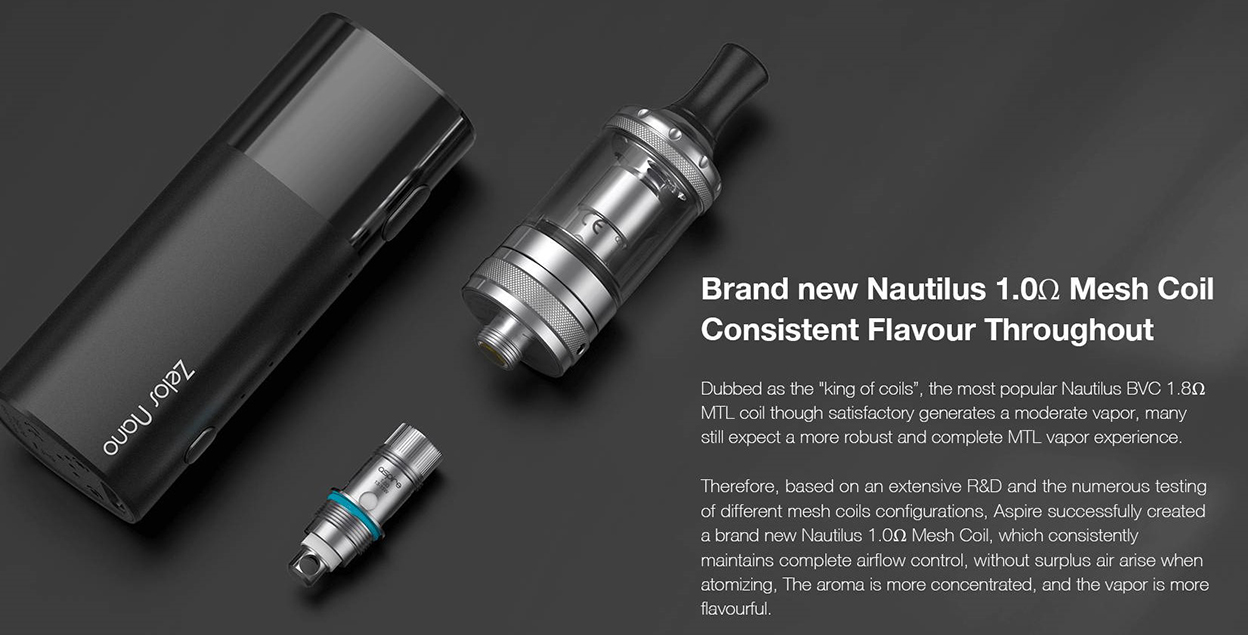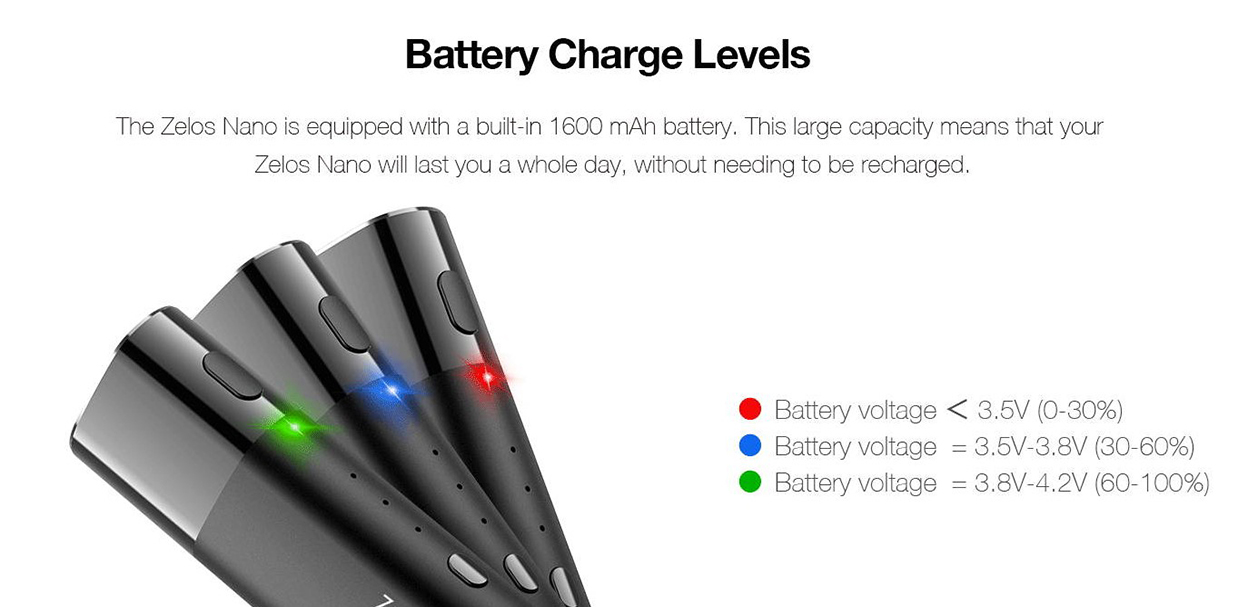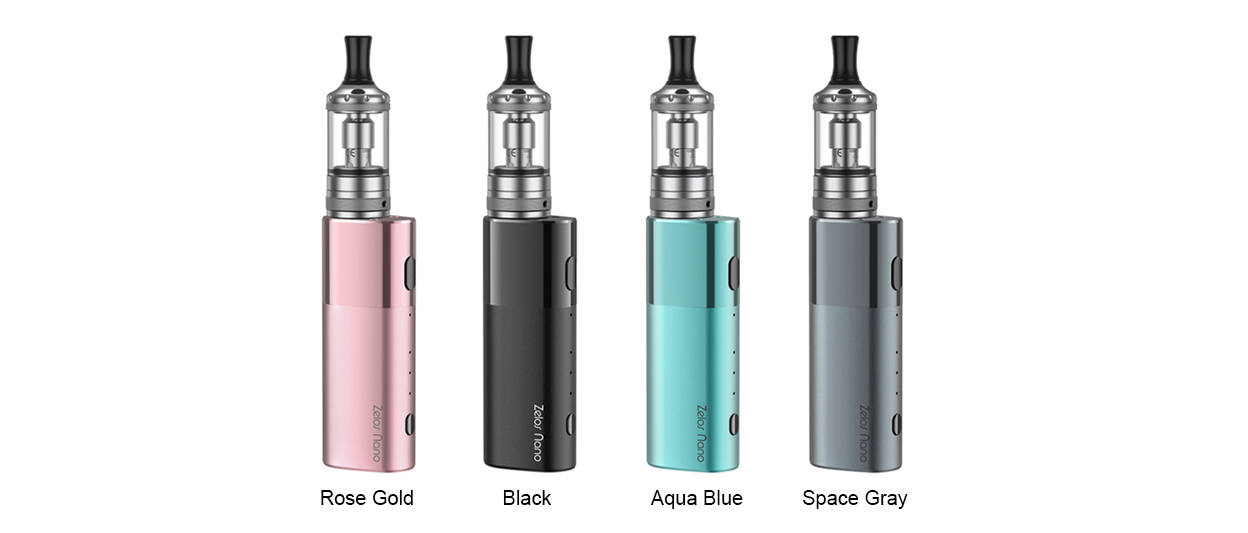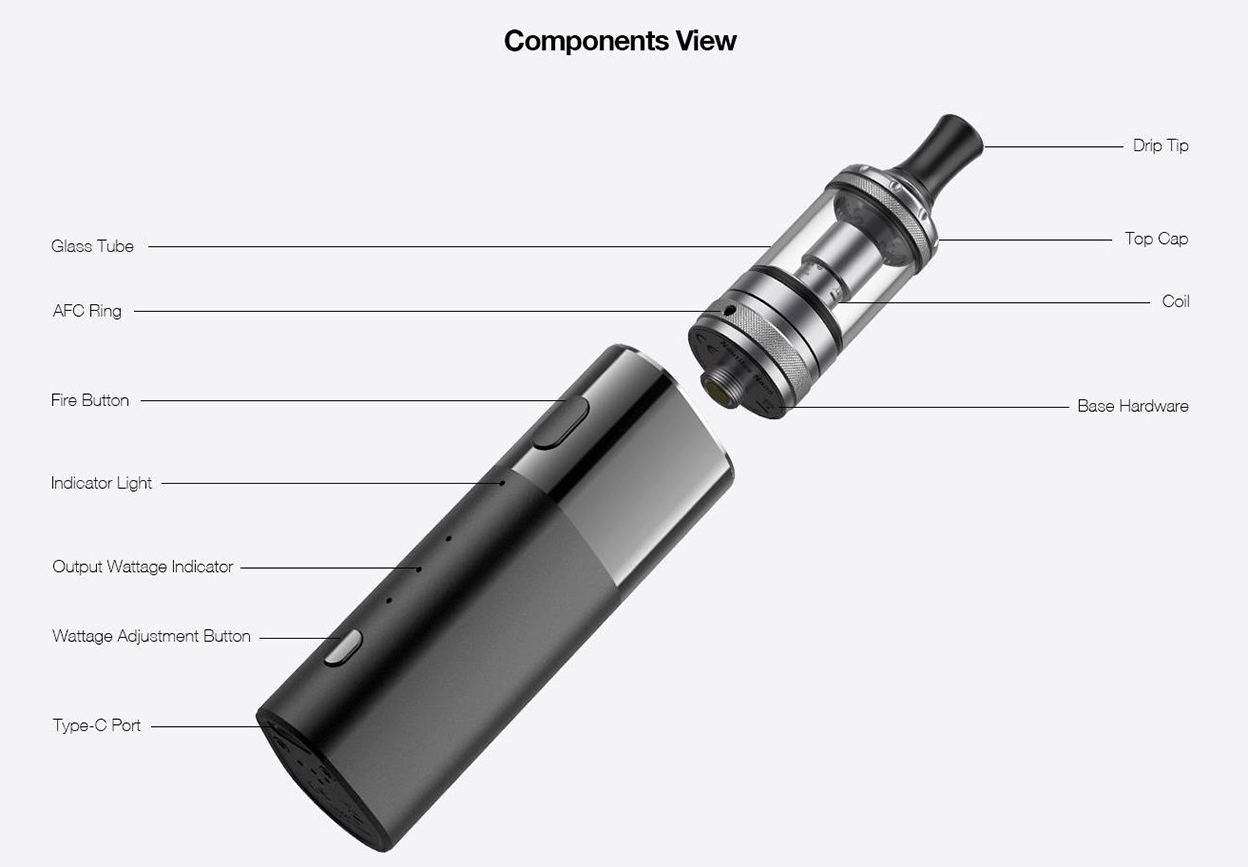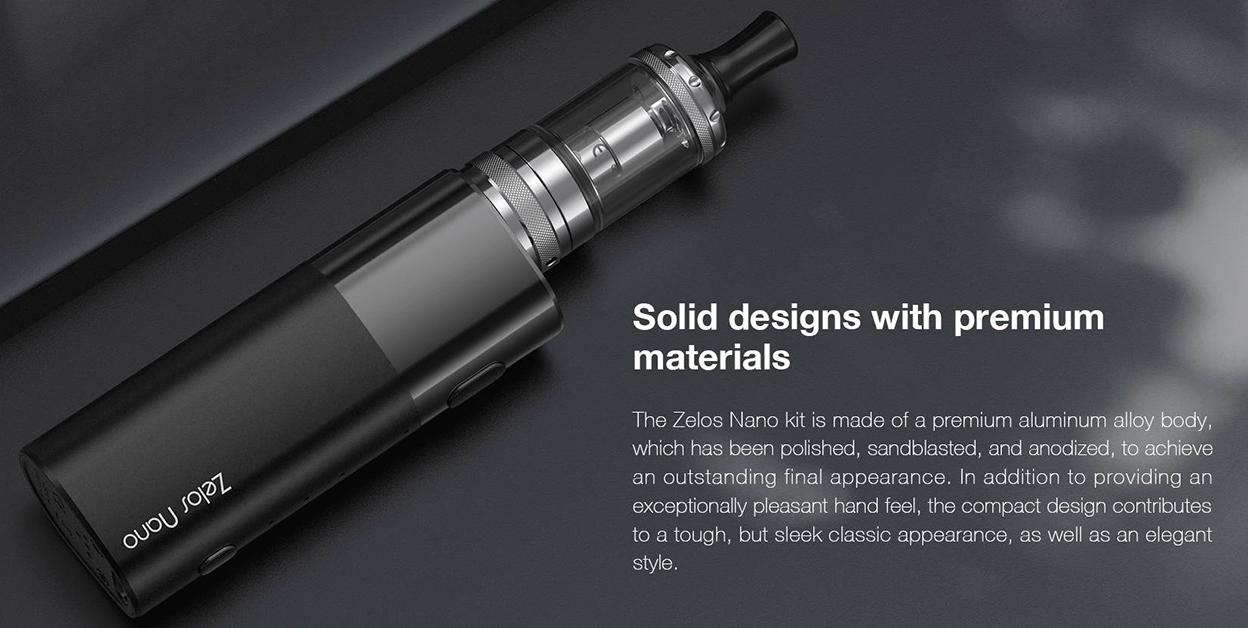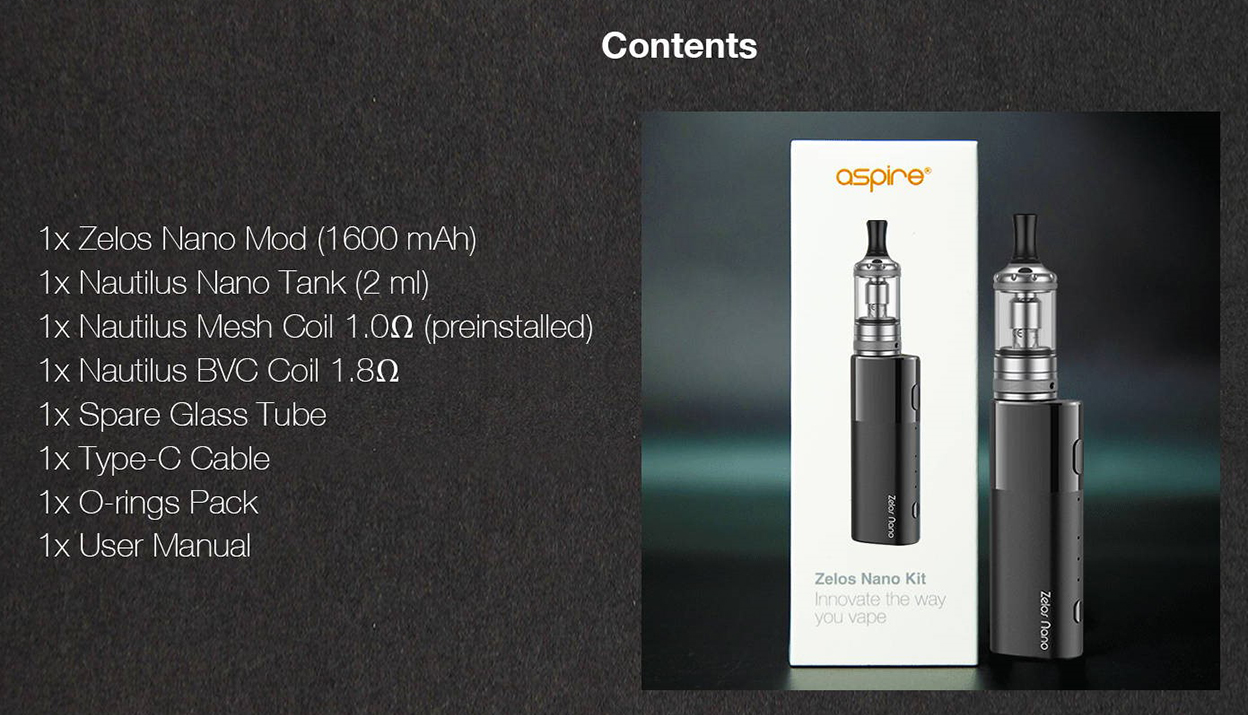 Payment & Security
Your payment information is processed securely. We do not store credit card details nor have access to your credit card information.